Foundation Help Flores!

Foundation Help Flores! Was officially founded 25 October 2011 by Herbert van Loon.
In 1997 Herbert helped as volunteer with the rebuilding of St. Elisabeth hospital in Lela.
The hospital had been destroyed in 1992 by an earthquake and tsunami.
Together with a group of approx. 70 local people and three Dutchmen they worked on constructing a new operating building (three operating rooms), nursing ward and delivery rooms. Besides that Herbert helped finishing the mortuary, men- & VIP- children department.
Our mission: To support the inhabitants of the region Sikka with development in medical, social and education sectors.
Primarily we focus on supporting St. Elisabeth hospital, which also has an educational facility for nurses-, pharmacy- and laboratory technicians training. We support with funds for medicine and medical equipment.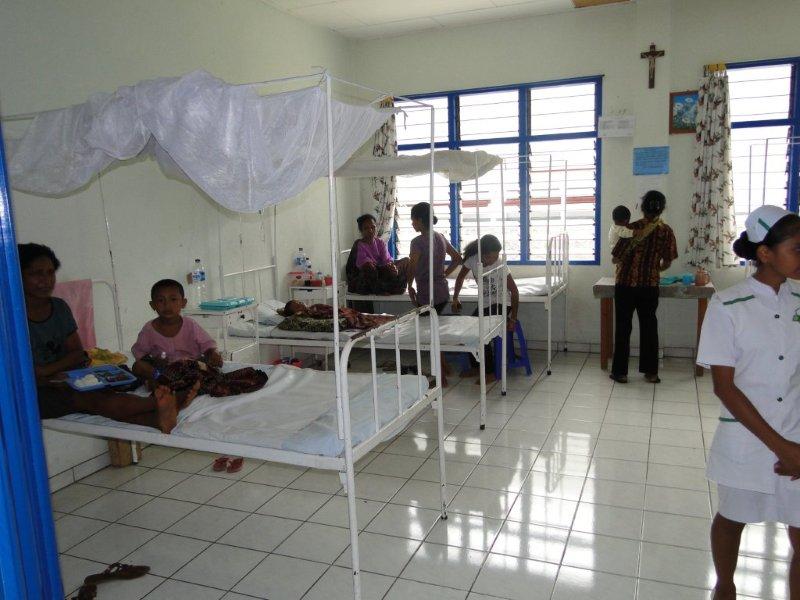 St. Elisabeth hospital, Lela
Foundation Help Flores! also supported local schoolchildren of five primary schools.
We supplied schools with approx 10.000 books which are being used for education of 1300 children.
These books remain property of the schools for future use.
Contact:
Stichting Help Flores!
De Morgen 22
8252 JP Dronten
Herbert van Loon
+31 (0) 6 51 353 184