Bintang Flores Hotel
Social Activity of Bintang Flores Hotel for St. Damian orphanage in Binonko, Labuan Bajo
Since 4 years the hotel organizes an annual sponsor event.
As part of programs to celebrate its 4thAnniversary of the hotelon 8 May 2012, Bintang Flores hotel has organized a social visit to local orphanage on 7 May 2012.
Over 40 participants of hotel owner and staff visited rehabilitation centre of St. Damian in Binongko, to donate staple goods to physically handicapped residents, providing hope and future for children living in this orphanage.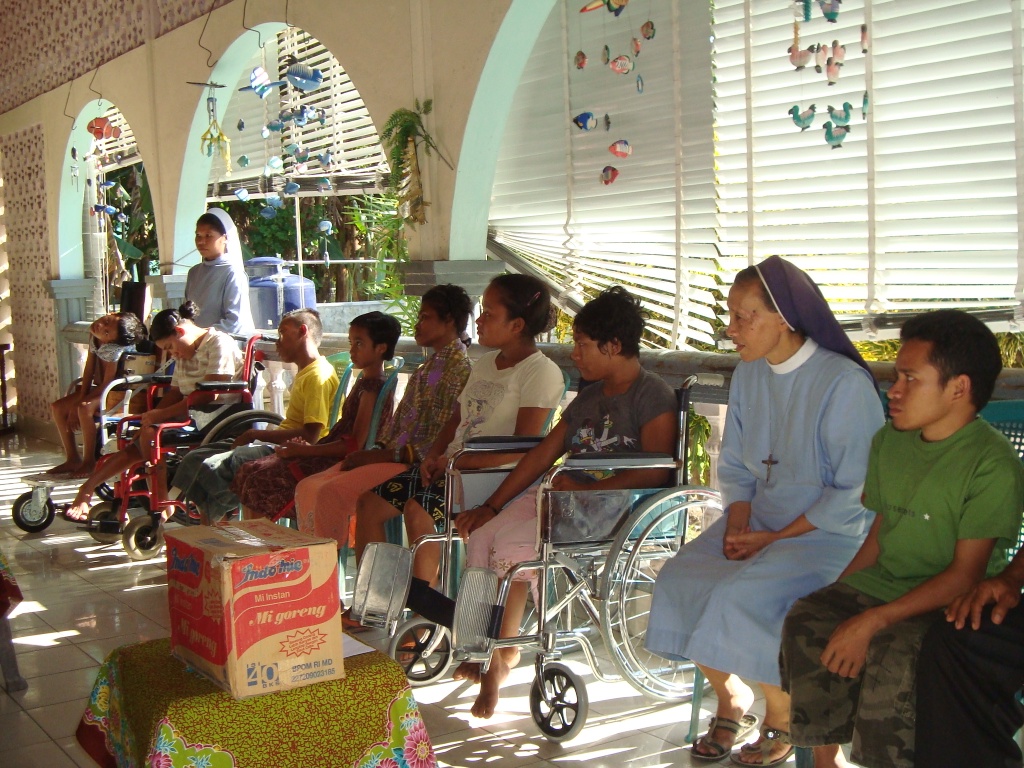 Contact:
Mr. John Raja, General Manager
Bintang Flores Hotel
Jalan Pantai Pede, Labuan Bajo 86554 Flores, Indonesia
Phone: (62-385) 2443 755, Fax: (62-385) 2443 756
Email: gm@bintangfloreshotel.com